Auto Body
We provide professional frame and body work repairs using the latest technology, including:
Spot welders serve to duplicate the welds that were created when the car was built. This helps improve both strength and appearance.
Frame and unibody machines which can be used on all makes and models to complete tough frame repairs. Helps improve both strength and appearance.
Electronic frame and unibody measuring. This allows us to correct body distortion caused by a collision back to factory specifications. For more information on our services, contact us now!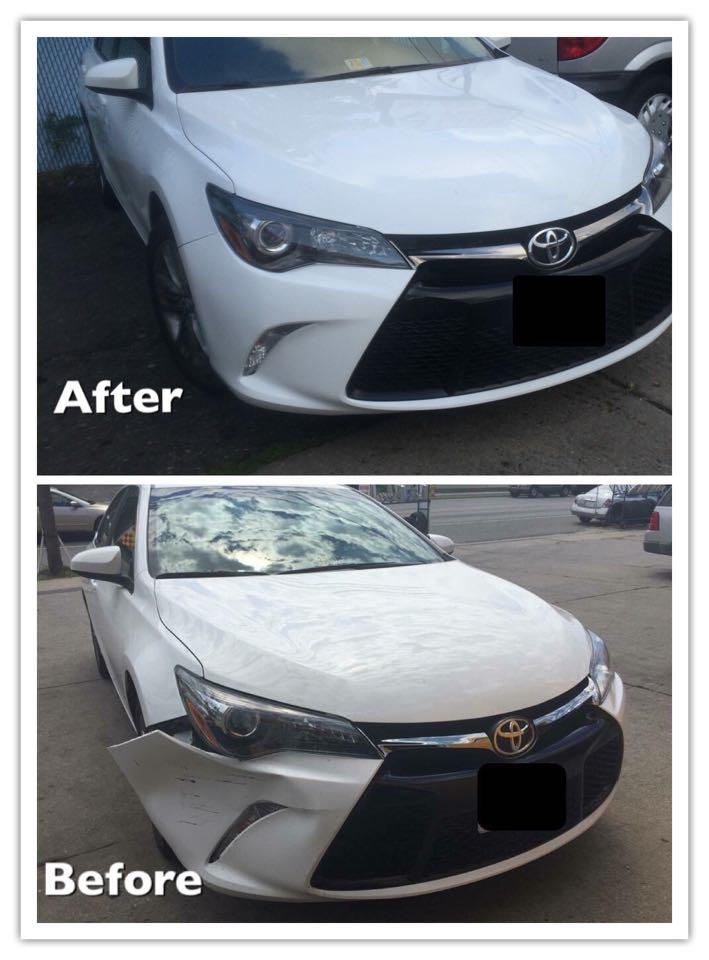 Alignment
Come to our Front End Shop today! We have equipped it with the latest technology to ensure that your wheels and suspensions are in peak condition. Ensuring proper suspension and precise wheel alignment are the most important elements in the car repair process. Air ride suspension, computerized steering, all wheel drive and anti-lock braking systems are the advanced features of today's modern suspensions. Our expert technicians have the equipment and know-how to ensure your car will handle and perform safely after a collision repair has been completed. Contact us now for more information!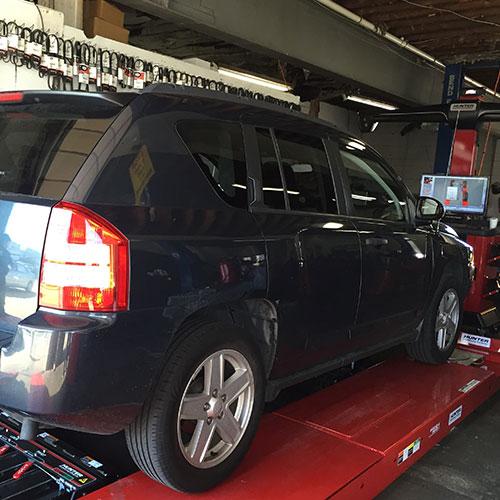 Repair
If you are looking for a high quality repair job, bring your car to us! We have ASE trained technicians along with the right facilities and equipment to properly repair your vehicle. Our factory-approved paint systems allows us to recreate the original finishes on your car. Dust in the air can cause imperfections on the paint surface, however, our spray booths removes the dust particles from the air, giving you the sleekest paint job. Once the paint process is done, the spray booth goes into bake mode. This process cures the paint film producing a factory like finish in both appearance and durability.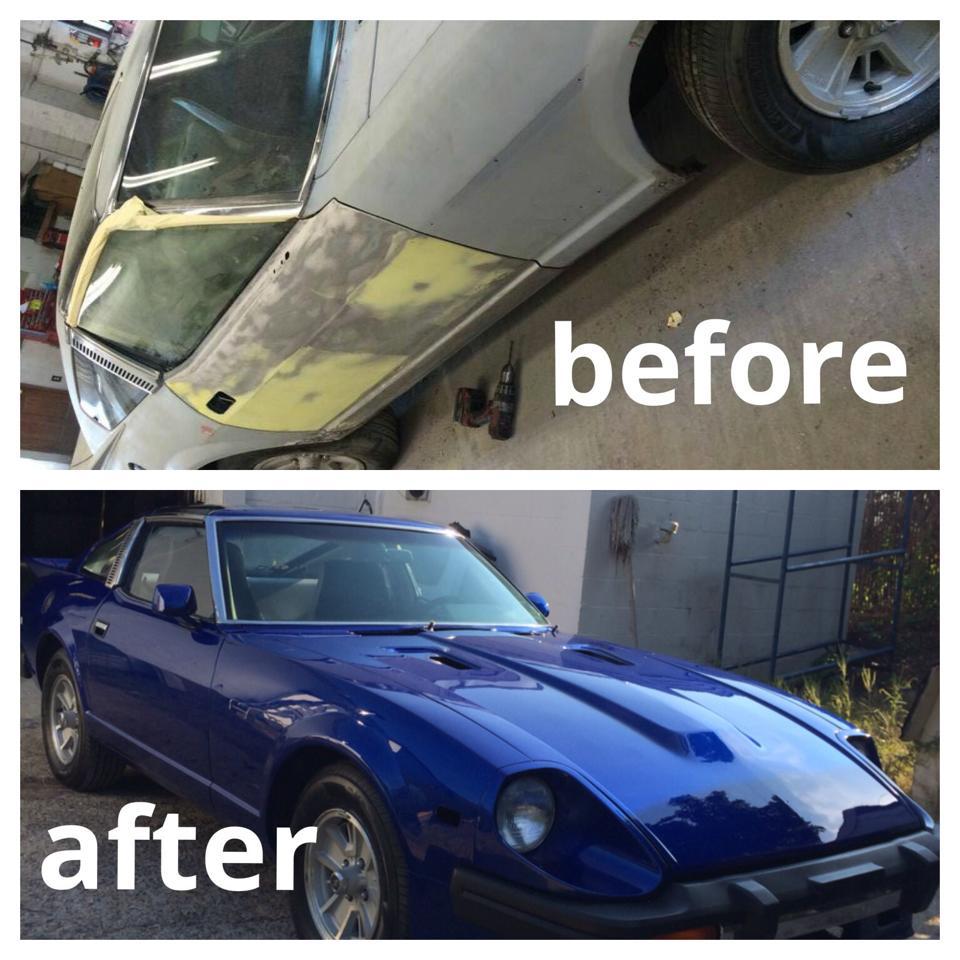 Tires
Proper tire repair is critical and any puncture or injury to a tire will affect its performance. Here at Luis Auto Repair & Collision, we offer tire repair as well as flat repair.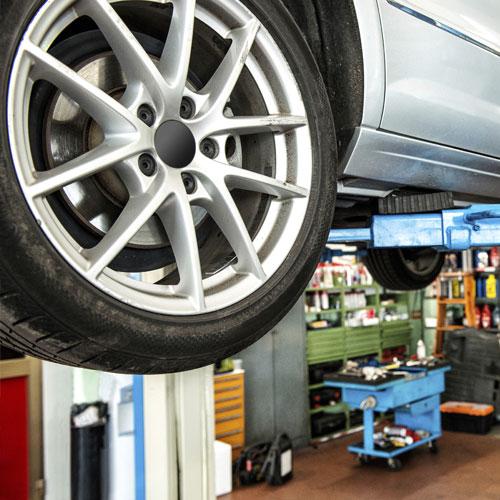 Exhaust System
A car's exhaust system routes waste gases from the engine to the rear of the car, where they are released into the atmosphere. Exhaust gases contain dangerous substances (such as carbon monoxide) and can be hazardous if allowed to flow into your vehicle's cab. Keeping your exhaust system in good working condition is vital for fuel mileage, the environment and your safety.
Bring your vehicle by for a free no obligation quote on your needed exhaust system repairs and design. We also perform New York State Inspections.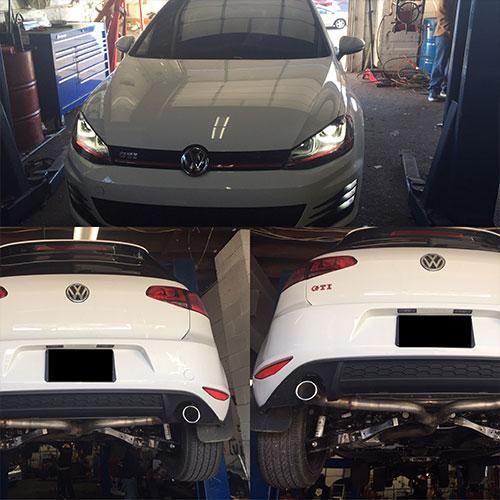 Windshield Repair
Have a chip or crack in your auto glass? Poor driving conditions or even bad weather can damage your windshield with projectiles like rocks on the road, debris, or even hail.
Whether the damage is on your windshield, rear or side window, Luis Auto Repair & Collision can help.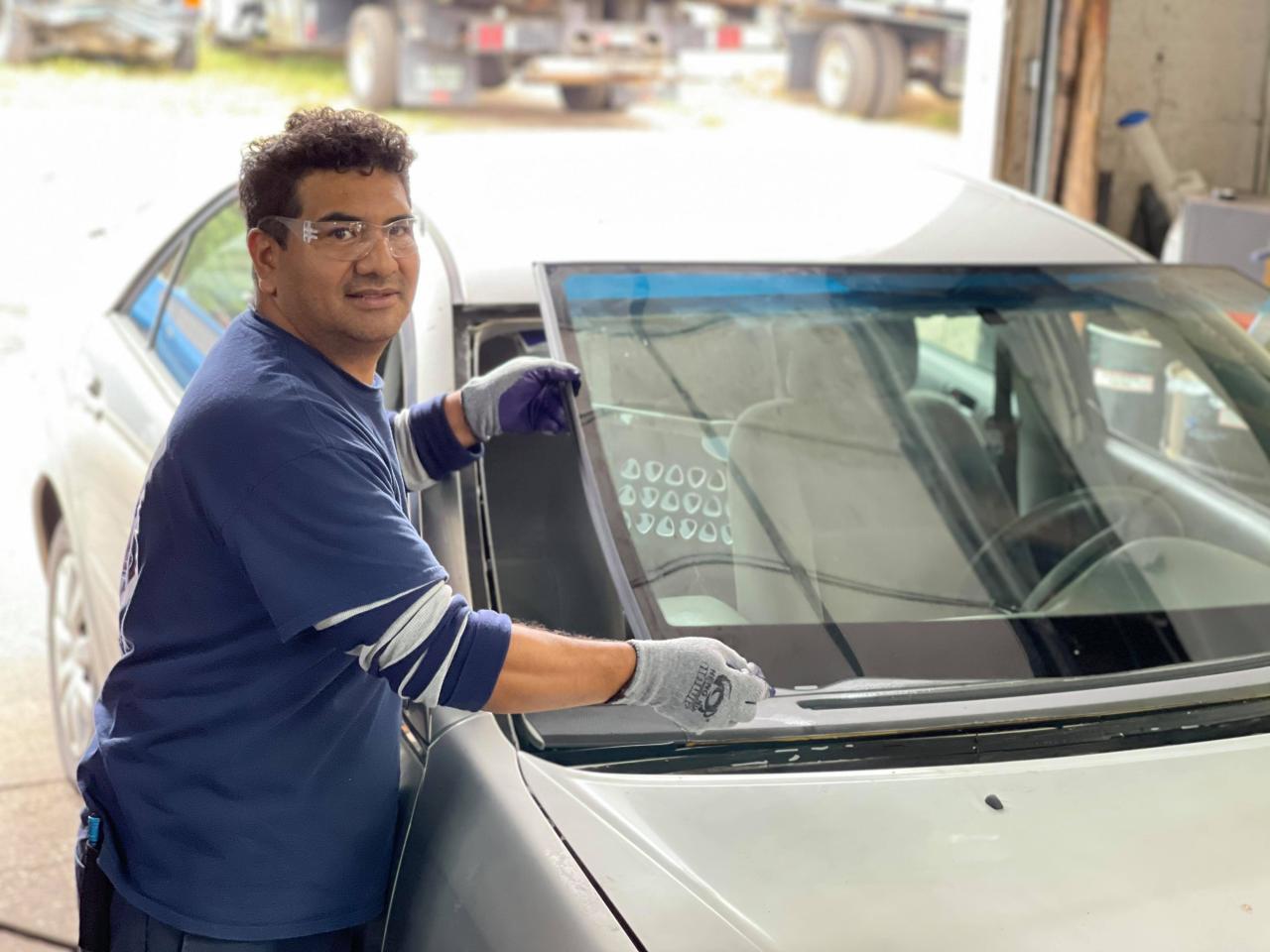 General Maintenance/Check Engine
Luis Collision offers a variety of general maintenance services to help avoid costly repairs and you on the road. We can help keep the fluids in your vehicle topped off and fresh for the best performance possible from your vehicle. Stop in today to schedule an oil change, brake fluid check, radiator flush, and much more. Contact us for a full list of services available or to schedule a service appointment.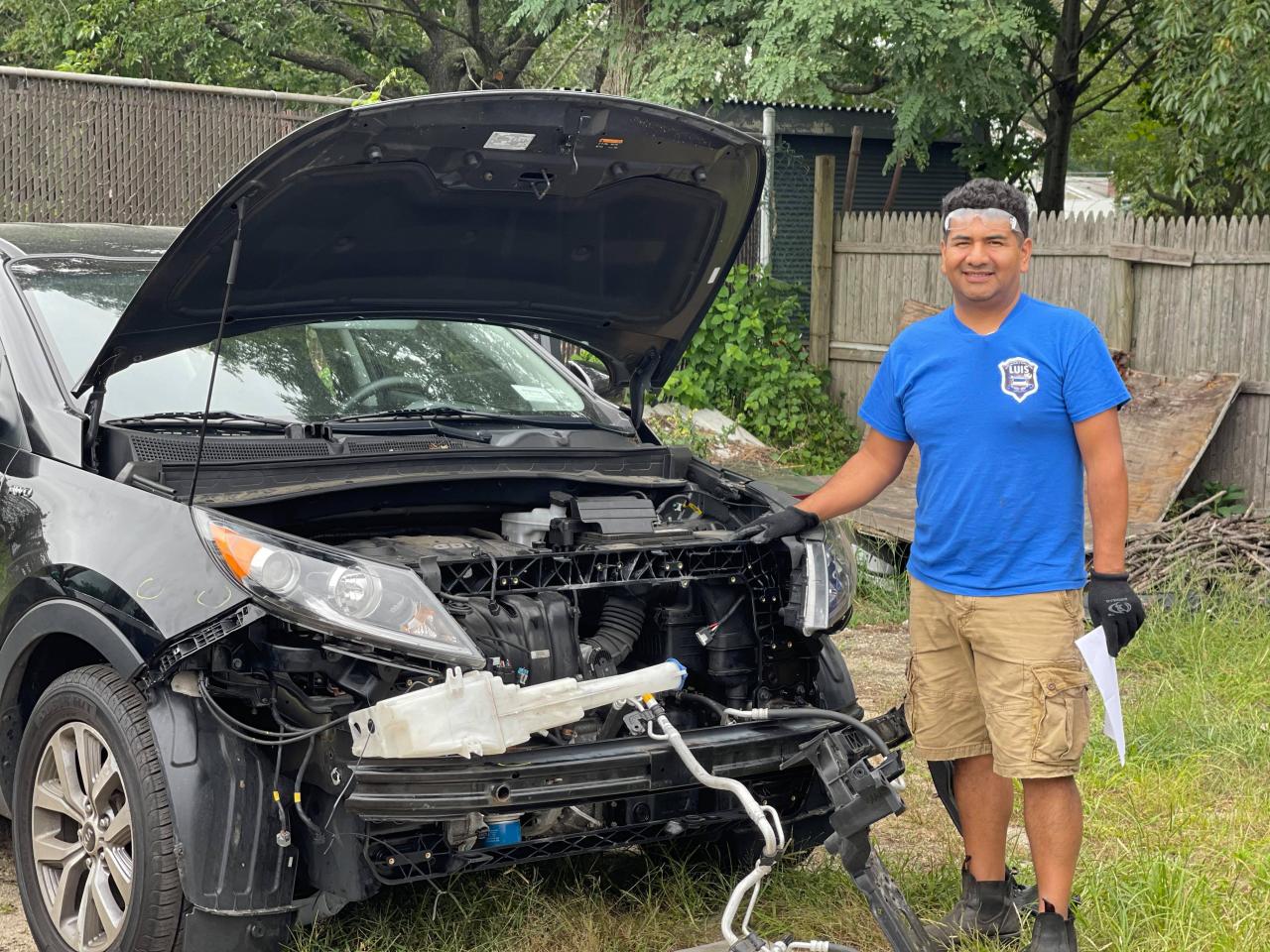 Brakes
If your vehicle is out of alignment, it not only will make your car handle poorly, but also costs you money in fuel, accelerated tire wear, and reduced service life for steering and suspension components. We also repair brakes. Bring your vehicle to us and let us help keep your vehicle on track and rolling smoothly.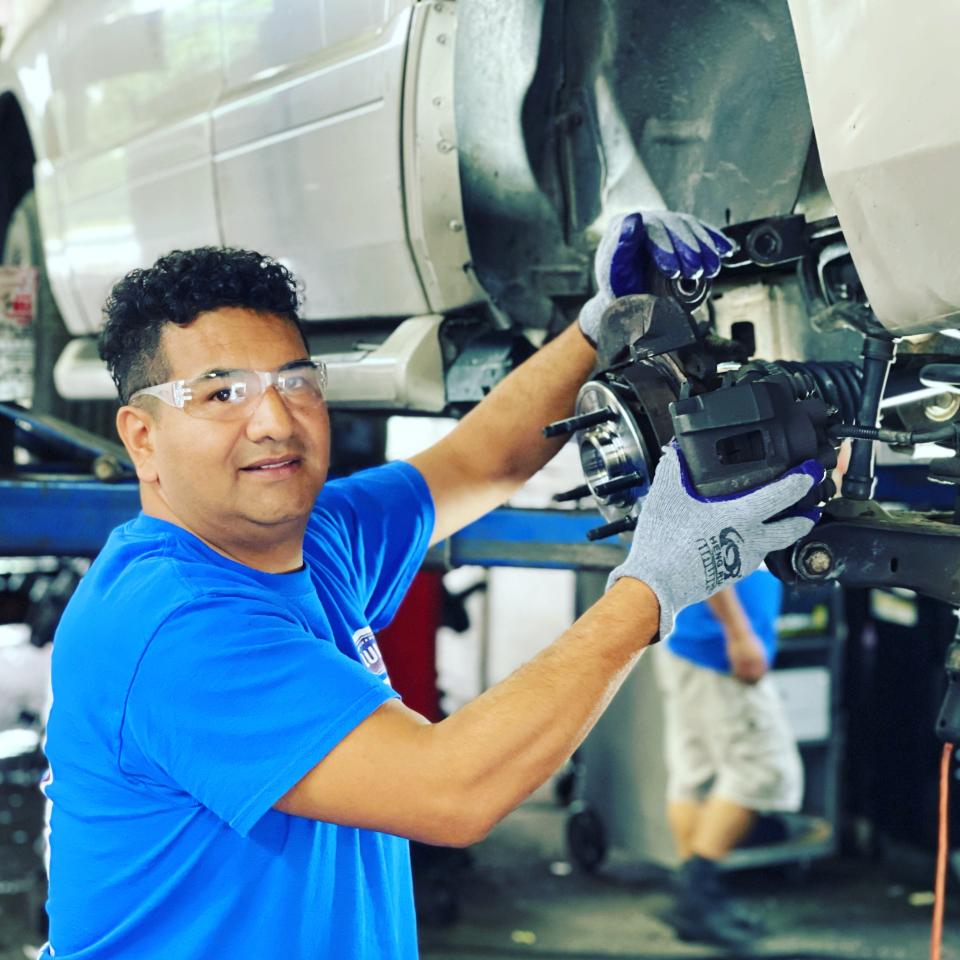 Oil Change
Changing the oil in your vehicle is one of the easiest and yet most essential steps to keeping your engine running properly. We offer a variety of quality motor oils including synthetic blends designed to maximize performance or for higher mileage engines. Let Luis Collision keep your engine running smoothly and efficiently.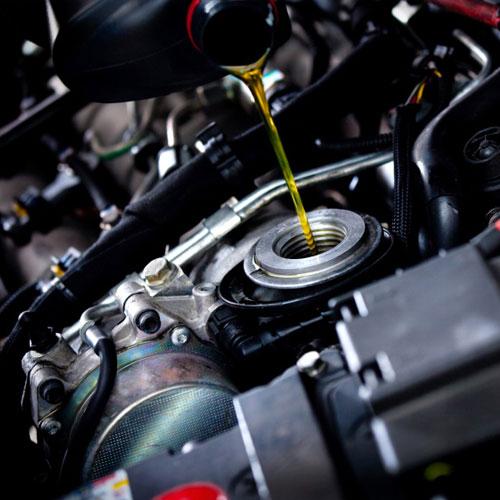 Whatever your repair need, contact Luis Auto Repair & Body Shop today for more information or to schedule an appointment today.